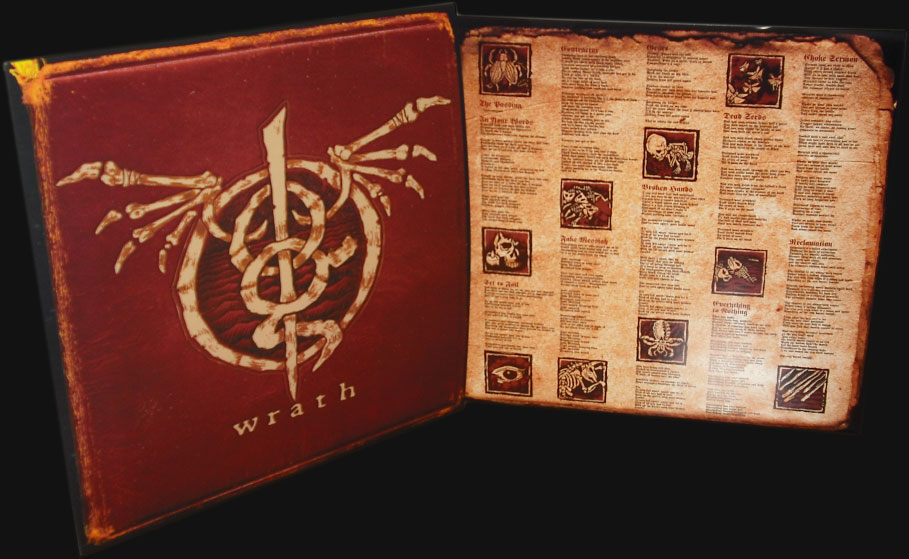 Lamb of God - Wrath (2009)
Article originally published on metalonvinyl.net on 24th November 2010.
Wrath, Lamb of God's latest release, is a change of pace from their previous album, Sacrament. This time around, Lamb of God has created a record that sounds much rawer and organic than that of their previous album, Sacrament, and to a certain degree, Ashes of the Wake. With cleaner guitar tones and vocals that have been brought to the forefront, this album is a mean son of a bitch out to kill with a vengeance.
Most heavy metal bands in Lamb of God's position, at the point in their career would have eased off a bit to please the ears of the mainstream, but in doing what Lamb of God have done on Wrath, they've done almost the opposite. There's no denying the band could have taken the easy way out and produced something predictable and sterile. It's not often these days that a band will go against the grain, go against what a lot of bands must feel as pressure from their record labels, and produce something as raw and energetic as Wrath.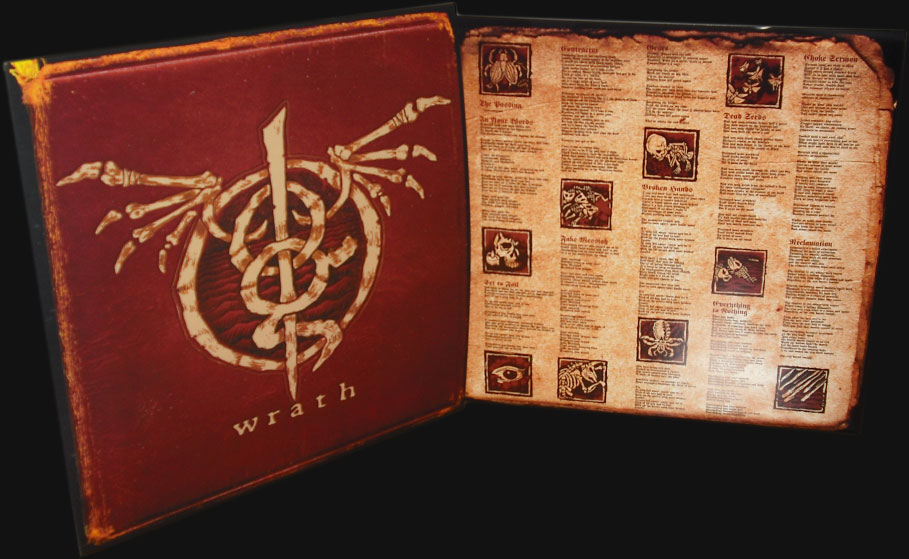 The listener is eased in to album by the first track "The Passing", with a soft acoustic intro, which builds quickly into an explosive assault in true Lamb of God style. Each consecutive song absolutely kicks your arse with machine gun drums and electrifying guitar in true modern groove metal style.
I had the opportunity to pick up the album as a part of the Hourglass vinyl box set. Included in the box set, each of Lamb of God's studio releases is pressed on audiophile quality, 180g black vinyl.
Packaging and Sound Quality
The cardboard sleeve for the individual record was nothing special. The sleeve includes the printed protective insert that reveals each track with lyrics. There's no extras like additional artwork sleeves, posters etc., which might have been nice to include with the box set. The linen wrapped box cover each album is packed into however, is very unique and feels very quality.
The listening experience enjoyed on the vinyl mastering is clearly different to that of the hyper compressed CD. The instruments have room to breath with crystal clarity and detail.


I had no trouble picking out Chris Adler's drum work and separating the guitar work from Mark Morton on lead and Willie Adler on rhythm guitar. It's easy enough too to pick out John Camplbell's bass work, something I found a bit more difficult while listening to the CD. Randy Blythe's vocal talents are clear on the recording also, and sounds somewhat less "dry" than on the CD.
Music:
Raw and energetic. Lamb of God doing what they do best.
8/10

Packaging:
Simple, particularly for a collectors box set.
5/10

Sound quality:
Brilliant. This 180g vinyl makes the CD sound like trash.
10/10

Final thoughts:
Lamb of God have produced an organic and raw album. A telling sign that Lamb of God isn't going to be easing off any time soon.