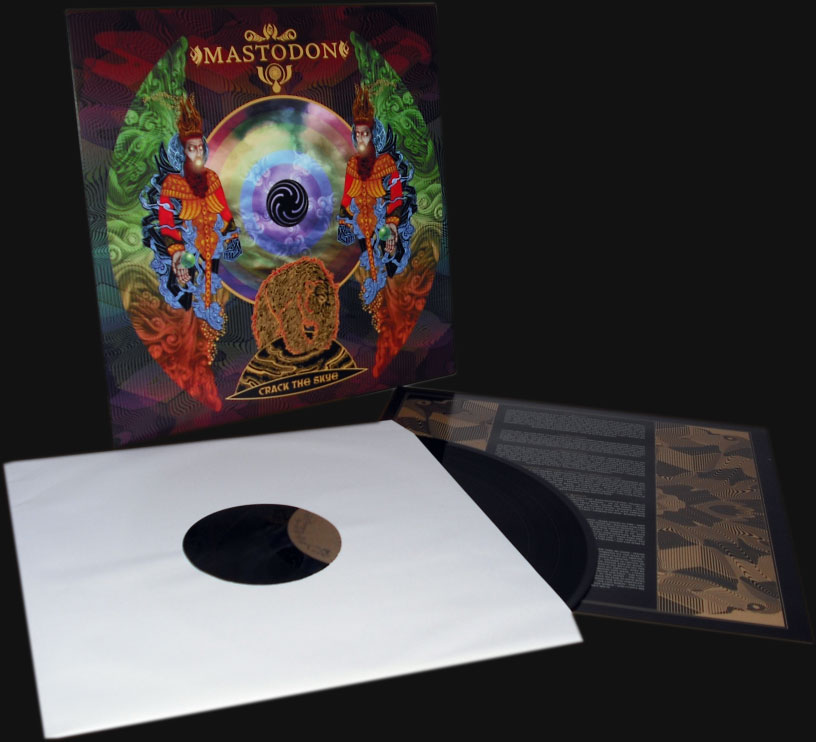 Mastodon - Crack the Skye (2009)
Article originally published on metalonvinyl.net on 7th December 2010.
Mastodon, part of the explosion of bands that came into prominence in the 2000's, after the fallout of Nu Metal has become one of the most successful and, more importantly, one of the most talented artists around today.
After the Blood Mountain tour in 2006-2008, Mastodon have released their latest album, Crack the Skye. The album moves Mastodon forward in a more progressive style than anything they have done previously.
On each previous album Mastodon have released, a common elemental theme is presented. For example 2002's Remission is based on the element of fire, 2004's Leviathan represents the water element, while 2006's Blood Mountain represents earth. According to drummer Brann Dailor, this album tells the story of astral travel, out of body experiences and wormholes.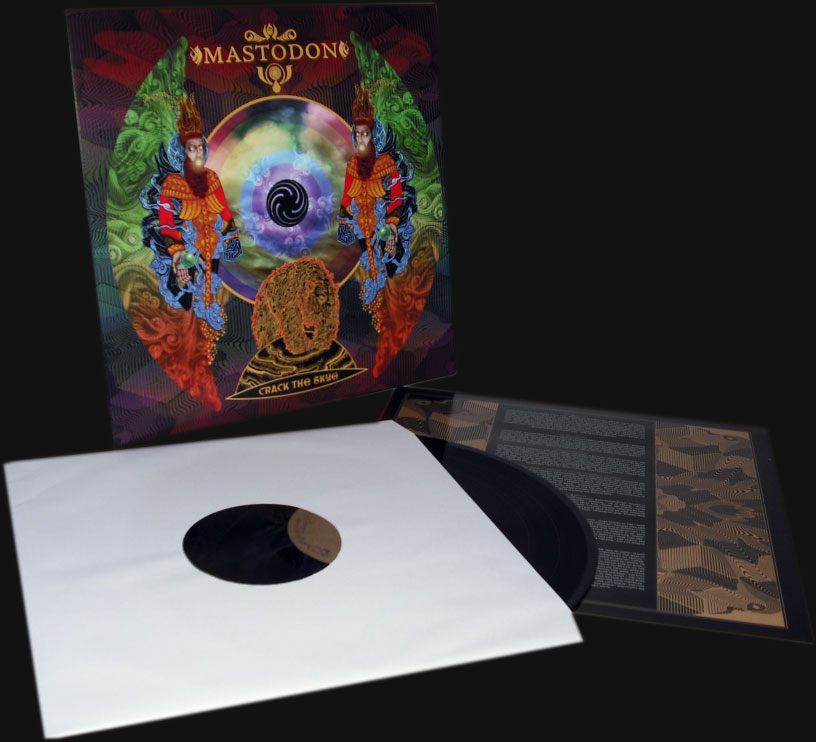 While this is definitely their most experimental album to date, the sludge metallers have created something that sounds positively huge. Crack the Skye takes you on a journey around the universe and though time, and at one point the band even takes you to Tsarist Russia to meet Rasputin.
The name, according to Dailor, is an homage to his sister Skye who committed suicide at the age of 14.
Packaging and Sound Quality
The album is released in two different vinyl formats, the first being the standard single disc LP, and the second is a 180g two disc LP. I had the opportunity to pick up the standard single disc pressing.
Being a musically dynamic recording, and after initially only hearing the album on CD, I was keen to hear a vinyl pressing. While I was somewhat disappointed by the sound of the CD, I was much more satisfied by the mastering work that has gone into the vinyl pressing. The LP certainly gives the dynamics of the instrumentation on the album justice, and allows the musicianship to immerse you within the various sounds.


Packaging is simple but fair. There's no fold-out present here, with a plain white paper sleeve protecting the vinyl inside the outer cardboard cover. Included is a sheet containing liner notes and lyrics.
Music:
Excellent. Mastodon's most experimental album to date.
9/10

Packaging:
Physically simple, but the artwork is great.
6/10

Sound quality:
Full of life and dynamic range, the way the album should have sounded on CD. No doubt even better on the 180g.
8/10

Final thoughts:
Mastodon delves further into experimenting with different sounds and structures, creating something that needs to be listened to even if you're not a fan of the band.