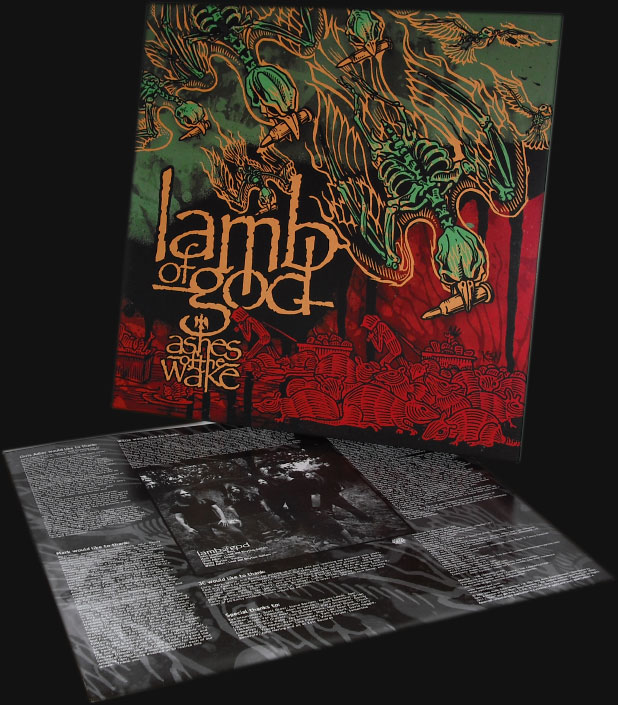 Lamb of God - Ashes of the Wake (2004)
Article originally published on metalonvinyl.net on 29th November 2010.
Ashes of the Wake, Lamb of God's fourth studio album and their major label debut sounds far more produced and refined than any of their previous efforts. Not that this is a bad thing. Lamb of God's groove metal on this album is very much the beginning of their current bone crushing sound, not to mention that this is still their best selling album in the U.S.
With singles like Laid to Rest, and Now You've Got Something to Die For, it's not hard to understand why this has become a modern classic in heavy metal music.
It's on this album that Lamb of God truly shines as one of the greatest American groove metal bands, taking the torch from the likes some of the 90's biggest heavy metal acts such as Pantera and Sepultura.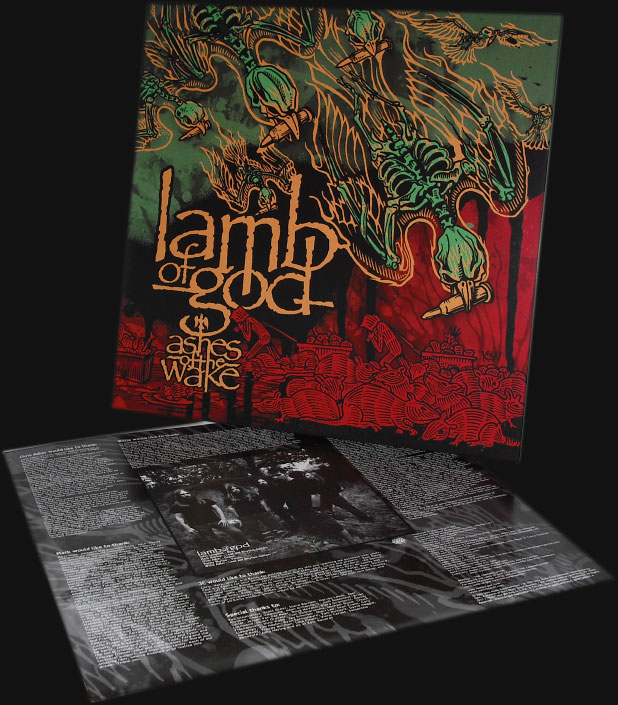 I'm lucky enough to have two versions of this album on vinyl, the first being the original pressing from 2004, and the second being from the Lamb of God Hourglass box-set from 2010.
Packaging and Sound Quality
I did have a problem with the original pressing version of the album: side B skips! I don't know if this was a problem with just the one that I got, but considering it skipped as brand new, unplayed disc I have fears that it may be a problem caused by the master press. It wasn't just once or twice either, it skips about a dozen times throughout the whole of the second side of the vinyl.
Either way, it seems as though these issues have been rectified with the 180g vinyl version included in the Hourglass box-set.


Apart from the skipping issue on the original pressing, both versions of the album sound great. A different master has been used to that of the CD version of the album and it clearly shows with far greater dynamic range.
Music:
The beginning of the modern Lamb of God sound. A modern classic in groove metal.
10/10

Packaging:
Both versions of the album are packaged quite simply with cardboard cover and paper protective sleeve.
5/10

Sound quality:
Apart from the skipping issue on the original pressing, extraordinary.
8/10

Final thoughts:
One of, if not, the finest Lamb of God album to date. Apart from the issues with the original vinyl, this album is well worth picking up.