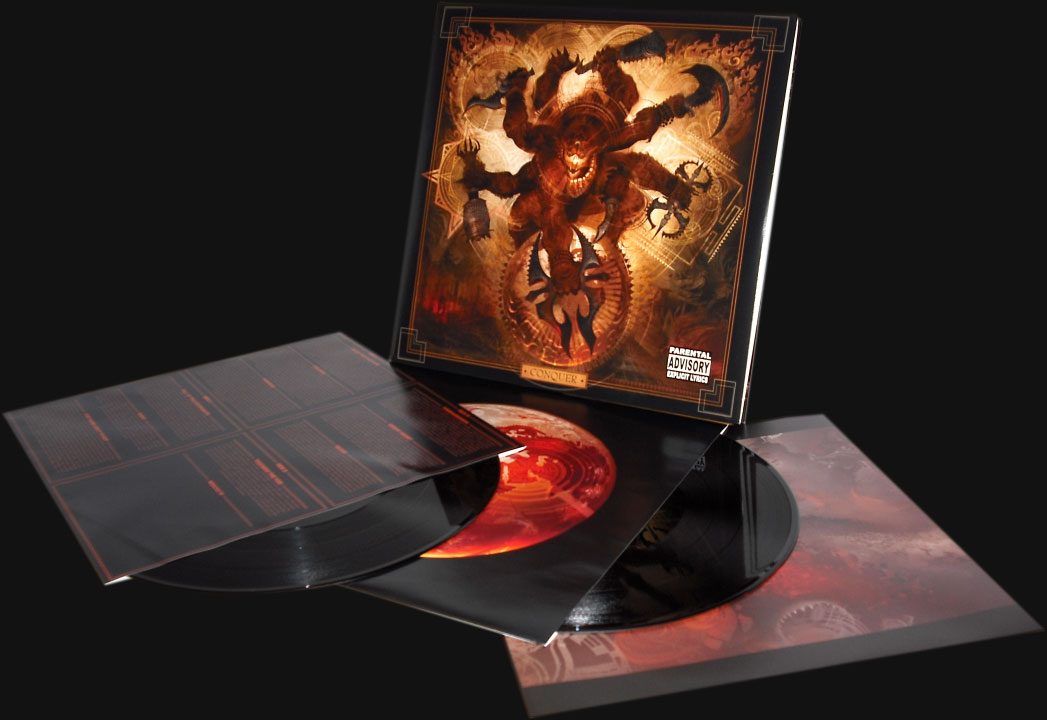 Article originally published on metalonvinyl.net on 23rd January 2011.
Formed by Max Cavalera after departing from Sepultura, Soulfly has gradually transformed themselves over the years. Initially a nu metal outfit, Soulfly's debut self titled album is so far their most successful, being certified Gold by the RIAA in 2005.
Soulfly's run of success continued with the two albums that followed, namely 2000's Primitive and 2002's "3". Once nu metal began to fade from existence however, so too had Soulfly's emphasis on the genre.
2004 brought a completely different line-up for the band, and with this change came the beginning of a significant shift in styles for the band, now with a clear emphasis on groove metal which is clearly present on the Prophecy album.
A year after Prophecy, Soulfly released what many consider Soulfly's magnum-opus, Dark Ages. With Dark Ages came a style that was reminiscent of some of the earlier Sepultura works such as 1989's Beneath the Remains and 1991's Arise.
To follow up 2005's Dark Ages, comes Conquer; an album that Max Cavalera wanted to make as heavy as possible in an attempt to better what was accomplished with Dark Ages.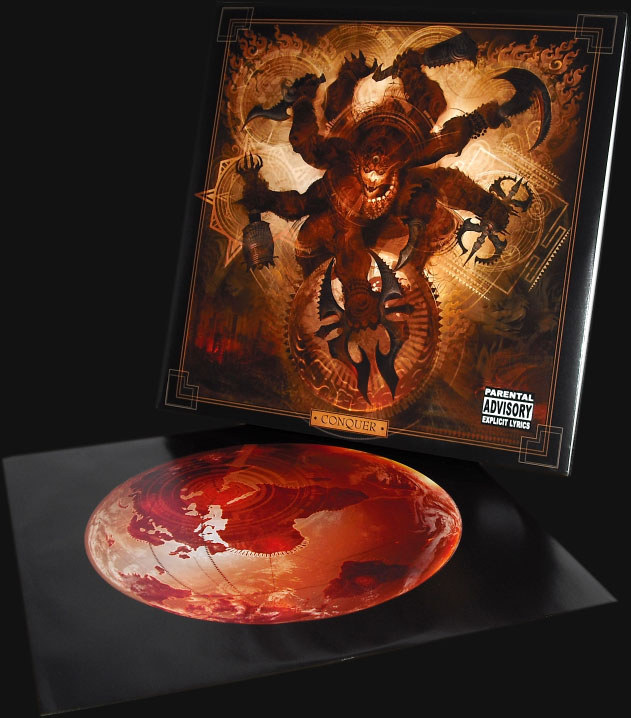 Whether or not Cavalera has succeeded in making an album better than Dark Ages is a matter of opinion, but the album is certainly heavier. The album does carry many of the traits from the previous album, and in traditional Soulfly style, the album features an array of non-traditional instruments for a heavy metal album. For Conquer, Cavalera has stated that he spent a lot of time in Egypt working with many of the local musicians in coming up with some interesting and unique interludes for use between the chaotic bombardment of heavily distorted guitars and Max's gut wrenching vocals. This blend of styles has always intrigued me into listening to every track carefully on each Soulfly album, and this fusion is transferred excellently on this record.
The album opens with a brief orchestral piece on Blood Fire War Hate, a song in which David Vincent of Morbid Angel is the guest lead vocalist on. After the orchestral piece subsides, the song then switches to the explosive guitar work of Marc Rizzo, backed up by Bobby Burns bass work and Joe Nunez's machine-gun drums. As repetitive as the lyrics on this song may be (no surprise if you're familiar with Cavalera's song writing), the song is damn catchy.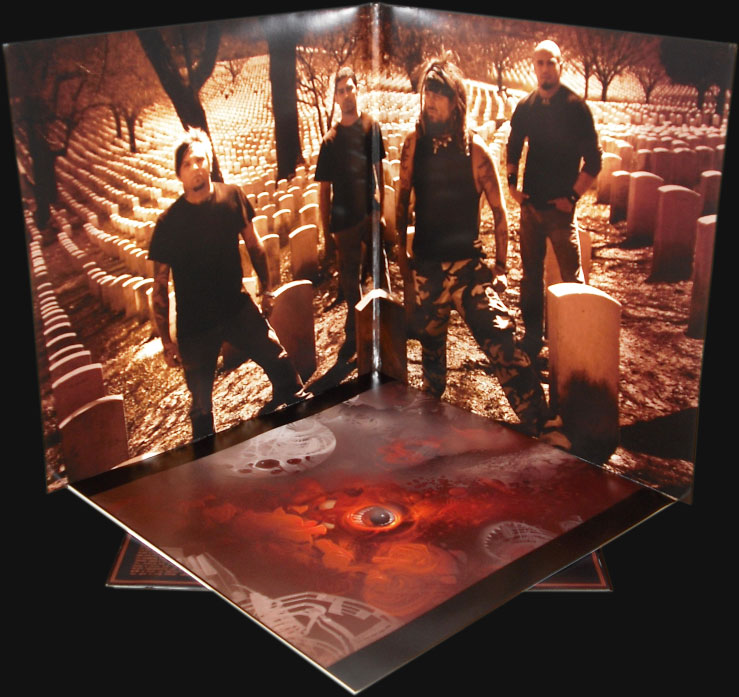 The second track, Unleash, features Dave Peters of Throwdown performing lead vocal duties. With a very similar vocal style to that of Cavalera, Peter's does a fine job on this song and sets the pace for the rest of the album.
A couple of tracks begin with infectiously heavy onslaughts which then transition into softer instrumental pieces. Namely Doom, which evolves seamlessly into a reggae groove, and Rot which slides into a section which is obviously influenced by Cavalera's Egyptian visit.
As with every Soulfly album, Conquer includes an instrumental piece. This time, finishing the album at track 11, Soulfly VI includes a smooth electric guitar melody with an acoustic guitar and bass to round the song out.
The album overall seems to be a natural progression in the bands catalogue of releases, which is very welcome as the band is heading where they need to be musically. Many would argue that the closer the band sounds to early Sepultura work, the better. In many respects Soulfly is progressing back to that era musically, but with a modern edge.
Packaging and Sound Quality
It was a treat to see that this album comes as a gate-fold double disc, four side black vinyl. This sort of format is usually reserved for either extremely lengthy albums or albums worthy of audiophile quality.
Artwork on the album is done by Android Jones. The record features exceptional cover art by Jones and also included is a massive fold-out poster showing a magnificent abstract.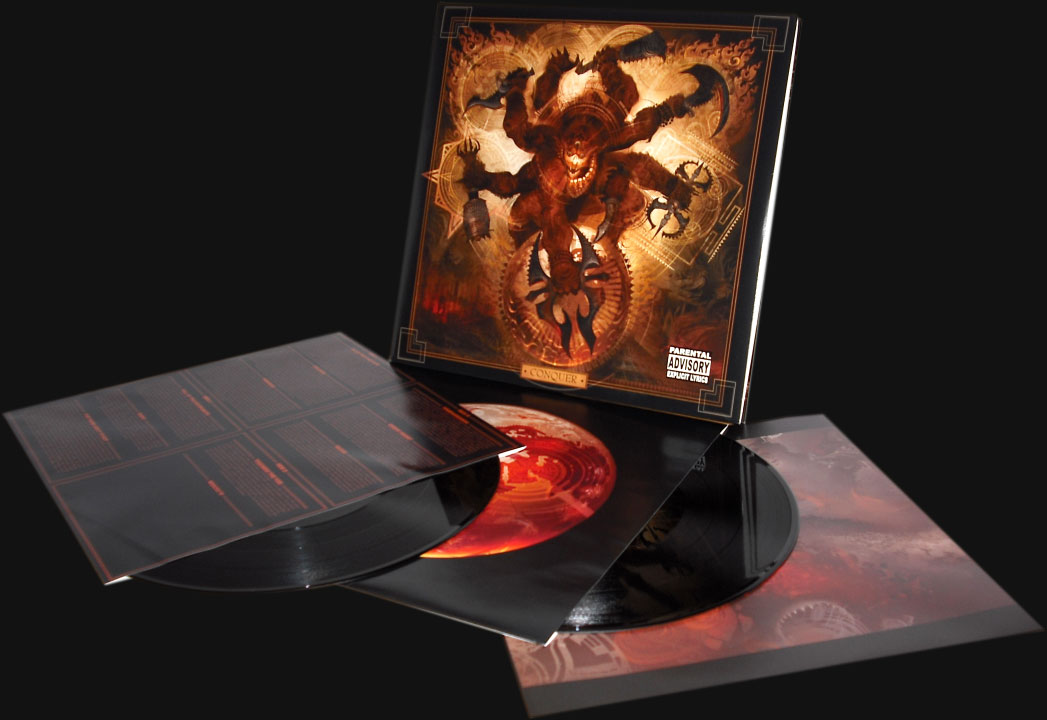 One thing that does annoy me is the "Parental Advisory, Explicit Content" warning logo printed on the bottom right hand side of the album cover. If the RIAA is forcing record companies to put such warnings on album covers, it would be nice if they could simply put a sticker on the cover instead of permanently tarnishing the artwork.
Sound quality on this pressing is decent. Compared to the CD mastering, the music and instrumentation has room to breath. Each track is smooth and clear, and the quieter instrumental sections really shine through.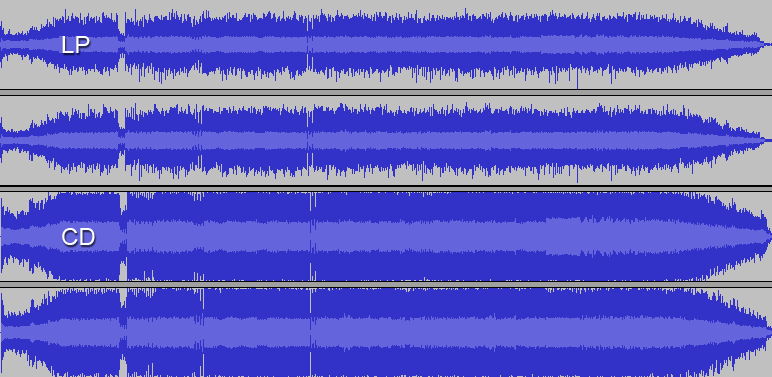 As an overall package, I'm quite satisfied with what has been put together both musically from the band and what has been included in the vinyl release of the album.
Music:
Soulfly's heaviest album to date, continuing in the same vein as Dark Ages.
8/10

Packaging:
Very good. A double LP presented in a gatefold package with a huge poster thrown in.
8/10

Sound quality:
Nice and smooth with plenty of dynamics for the instrumentation to shine through.
8/10

Final thoughts:
A very solid effort from Soulfly, both musically and what is included in the vinyl package.